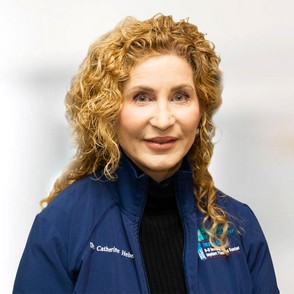 Dr. Catherine A. Hebert
Dr. Hebert is originally from Lake Charles, Louisiana where she received her Bachelor of Science degrees in Biology and Chemistry from McNeese State University. Following this, Dr. Hebert graduated from Louisiana State University's School of Dentistry in 1981 and furthered her education with three residencies. To insure the highest quality treatment and best possible outcome, Dr. Hebert continues to enhance her knowledge and skills by traveling around the globe to train with leading endodontists and implant specialists… She was trained as a dental assistant her father and have enjoyed practicing as an endodontist since 1985. Joyfully married to Steven Carpenter with two children, Kevin & Katie and a daughter-in-law, Brittany.  Some of Dr. Hebert's other intersts are Bible Study, Learning more about dentistry, reading, biking, cooking, interior design and travel.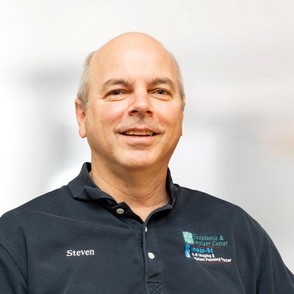 Steven Carpenter
Steven is Dr. Hebert's husband and together they have created the Endodontic Center.  He was born and raised in Luling, LA and currently reside on the Northshore since 1991. Steven's background is in computer programming and computer network installation and support. He wrote and supported endodontic practice software for 15 years and has been working in this practice since 1993 as office manager, IT support and dental assisting.  He and Dr. Hebert have 2 children and 1 daughter-in-law. Steven's other interests include fishing, sports, traveling, games – especially Chess, movies & stock market investing.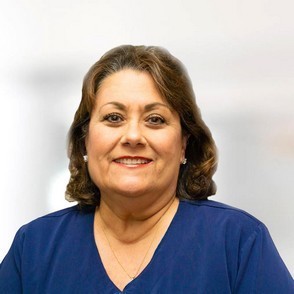 Bonnie Lopiccolo
Bonnie was born in New Orleans and raised in Metairie. She has been with us since 2010 and has been working in the Endodontic field for over thirty years. Bonnie has been married to Jack over 40 years. She has two grown children and five grandchildren. Bonnie loves to ride her bike and also loves going to all sports activities with her grandchildren.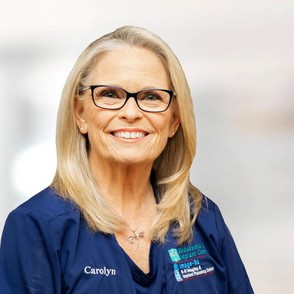 Carolyn Jennings
Carolyn was born in New Orleans, raised in Metairie and currently resides in Mandeville. She has been with us since 2008 and has been working as an Endodontic Administrative Asst for over 30 years.  She has been with us since 2008. Carolyn has 3 children and 9 grandchildren (the loves of her life!). She loves going on Cruises and enjoys interior decorating. Carolyn's Bliss Hits are a clean house and staying in Hotels.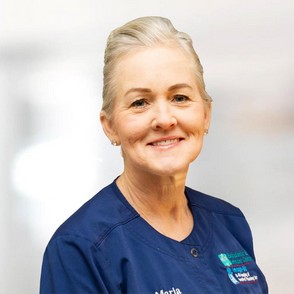 Maria Disher
Maria was born in  West Point, New York and raised in Hammond, LA where she currently resides. She has been in dentistry for over 30 years and has been with us since 2016. Maria is married and  has 3 children, 2 step-children and  4 grandchildren. Maria's other interests include her dogs Betty & Ginger, working in her yard and going down the Tangipahoa river.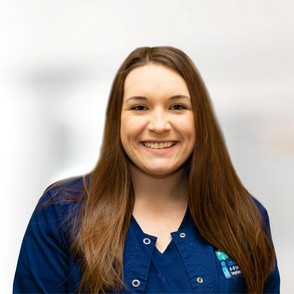 Taylor Barnes
Taylor was born and raised in Hammond, LA where she currently resides. She started working with us in 2018 as a dental lab assistant and was trained to be a dental assistant by Dr. Hebert. Taylor is married and had her first baby boy, Cooper in 2020. She enjoys traveling whenever she get a chance..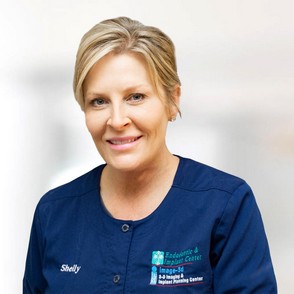 Shelly Marchetta
Shelly was born & Raised in Louisiana and currently resides in Covington with her husband Joe, and two boys, Luke & Chase. Shelly has over 20 years' experience combined in the dental and medical field. She worked with us many years ago before pursuing other interests and we are delighted to have her back as part of our team. Shelly Maintains a realtor license where her and her husband renovate homes.  She is committed to be knowledgeable, communicative, dedicated and to offer her best while continuing to learn and grow. Shelly continually seeks continuing education and enjoys reading. She loves working with professionals who provide specialized-personal service.  Shelly enjoys working for a family-owned practice that not only gives God the glory, but seeks every day to provide cutting edge, quality care.