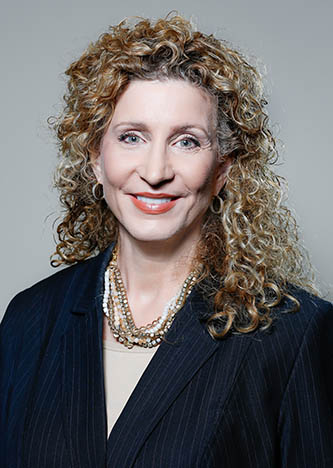 Dr. Catherine Hebert is originally from Lake Charles, Louisiana where she received her Bachelor of Science degrees in Biology and Chemistry from McNeese State University. Following this, Dr. Hebert graduated from Louisiana State University's School of Dentistry in 1981 and furthered her education with three residencies. To insure the highest quality treatment and best possible outcome, Dr. Hebert continues to enhance her knowledge and skills by traveling around the globe to train with leading endodontists and implant specialists. Dr. Hebert's practices focuses on adult endodontistry as well as pediatric endodontistry, endodontistry for patients with special needs of all ages, and work with Veterans Affairs to provide services to honor veterans of the U.S. Military. 
In addition to her private practice, Dr. Hebert  maintains an Associate Professor position and teaches at LSU School of Dentistry in New Orleans where she lectures and is involved with area dental study clubs. Dr. Hebert is also an active member of the Northlake Dental Association where she currently serves as active Secretary and Director. In the past, Dr. Hebert has been President of the NDA. She further maintains active involvement with the Louisiana Dental Association as a board member, a delegate to the American Dental Association, and a recent nominee to the International College of Dentists. 
Based on her hospital training, Dr. Hebert maintains special certifications in the area of patient sedation. She actively pursues an average of 100-200 hours of continuing education annually to maintain her position as a leader in the field of endodontics. In 2007, Dr. Hebert completed an implant residency, believing that her knowledge of this field would help her to better counsel patients on the decision of whether to treat or pull problem teeth. Her extensive knowledge of and expertise in implant site preparation has helped many patients have successful implants when their natural tooth could not be saved. However, Dr. Hebert does extensive micro-endodontistry procedures with state-of-the-art laser technology to do everything possible to save a patient's natural tooth. 
Dr. Hebert has been on the Northshore since 1986. She and her husband, Steven Carpenter, have two children, Kevin and Katie. Dr. Hebert enjoys traveling and cooking. She developed an extensive recipe collection which she shares with her patients.
Residencies:
Medically Compromised / Hospital Dentistry
Endodontics
Dental Implants